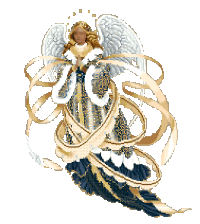 In Loving Memory Of Michelle Lea Osborne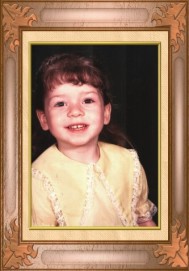 October 28, 1974 - September 25, 1977

Daughter Of Sandy & Ken Osborne
Sister Of Mark & Ken, Jr

Forever In Our Hearts


Michelle Lea
In Memory Of Michelle


In Loving Memory Of Douglas W. Blevins Sr.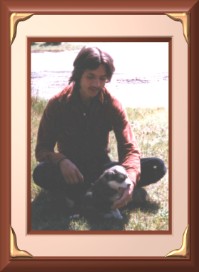 March 22, 1960 - June 24, 1988

Son of Darleen & Harrice Blevins
Brother Of Sherie, Laurie, Debroah, and Michael
Father of Jimmy and Amanda

Forever In Our Hearts


Douglas W. Blevins Sr.
In Memory Of Douglas

In Loving Memory Of Jesse John Stoner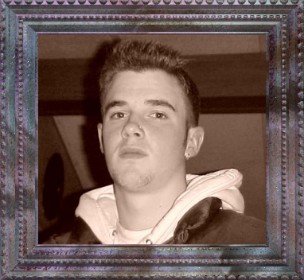 June 5, 1981 - May 30, 2000

Son Of Donna & Ken Stoner


NOT TO WORRY

Time passes by, sometimes in a hurry,
Our thoughts, our family, but not to worry.
Sometimes you feel sad, happy, or all alone,
But not to worry, there's a second home.
Our beliefs, our feelings, we keep within,
But it all comes out when we think of him.
The way he laughed, his love, his face,
But not to worry, he's in a better place.
He's gone forever, you think, 'what to do?'
But not to worry, he's always with you.
He might be gone, but we're always here.
We'll share our love and pass the fear.
Know he's happy, know he's free,
But not to worry, let it be.

Jesse Stoner

Jesse had written this poem for a neighbor when her husband died, two weeks to the day, before he was murdered.

Jesse Stoner
In Memory Of Jesse


In Loving Memory Of Donna H. Cameron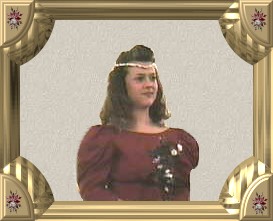 September 9, 1979 - May 10, 1999

Daughter of Patsy Townsend, Stepfather Vern Townsend
Father Fred Cameron
Sister Annette Ledwell
Brother James Cameron

Some souls pass through this lifetime
like a gentle summer rain,
they touch our hearts and then
return to heaven once again


Donna Cameron
In Memory Of Donna

In Loving Memory Of Zyan Preston Orr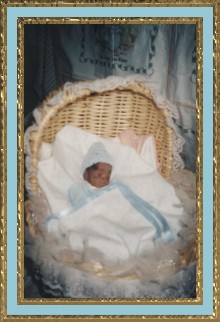 Born to the angels July 13, 2001

Son of Gwinnett Orr and Eddie L. Miller

Grandparents: Maternal: James P.(Papa) & Nancy Orr
Peggy A. Orr(Nanna)
Faternal: Rastus L. Miller(Granpa)
Robbie L. Fisher (Gran) (deceased)

LOVE BEFORE SIGHT

Nothing could have prepared me
For that feeling so strong
When the nurse handed you to me
Already gone.

I thought I'd get to hear you cry,
I thought I'd feel you move.
But instead I could only hold you close,
And feel your skin so smooth.

The five short months we had together,
Seemed to pass like a dream.
You changed my whole perspective on life,
Nothing else mattered it seemed.

You already had a great personality,
It was a beautiful thing,
To feel your reaction to my voice,
You loved to hear me sing.

I'm sure, my love, we had a bond
That would forever be so tight.
Because with you, Zyan, my son,
It was Love Before Sight.

Your loving mother
Gwinnett
Forever In Our Hearts


Memorial Not Opened Yet


In Loving Memory Of David Edward Lowe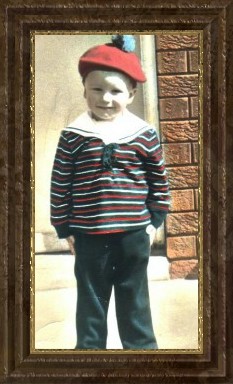 Date of birth 15th March, 1970,
Date of becoming an angel 2nd November, 1972



David had Neuroblastoma at 21 months of age which is cancer

Mother: Lorraine
Father: Edward
Siblings: Deborah, Michelle, Patricia and Rodney

Sleep in peace our brave little man, you have lived forever in all our hearts. We love and miss you so. All our love goes to you our precious little angel
Mum.


David Edward Lowe
In Memory Of David




Jason's Friends In Heaven
..........SCROLL DOWN TO PICK A PAGE.......... Page 13