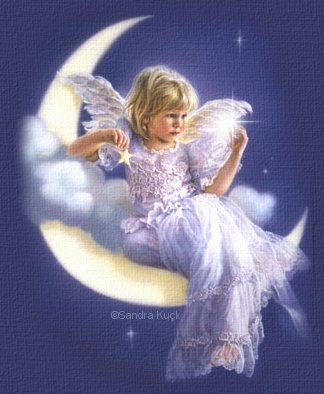 In Loving Memory of Bryant Lynn Post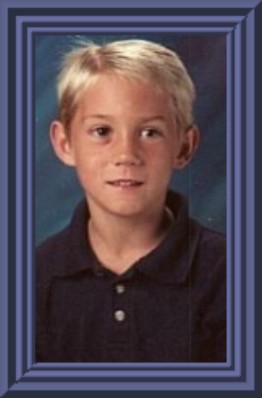 January 23, 1993 - September 5,1998

Survived by his parents Doug and Kandi Post
A sister Emily and a brother Logan



Bryant was a victim of an auto/pedestrian accident.
He was hit by a pickup while crossing the highway.
Bryant looked and did not see the pickup coming,
the driver tried to swerve to miss him and barely hit Bryant.
Bryant was killed instantly.



A visitor from heaven if only for awhile,
the gift of love to be returned.
We think of you and smile.
A visitor from heaven accompanied by grace
reminding of a better love and of a better place

Read this orginal poem in it's entirity at Bryant's website.

Bryant Post

Bryant's Memorial Website






In Loving Memory of David Leon McLaughlin Jr.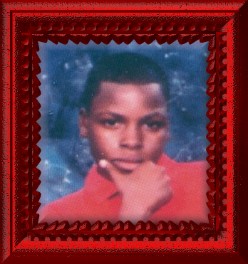 April 13, 1985 - April 21,2001

Survived by his parents Lee Ann and Hamlet
A brother Darius
Grand Mother Ruth Gills




When David departed and we were left behind,
we must realize, God Loves him and
Angels are hard to find. We miss him now,
our hearts are sore, as time goes by
we miss him more, his loving smile,
his gentle face , no one can fill his vacant place.
To find hope and comfort, you need not look far.
The Lord sends Our Angel, David where ever you are.
He is watching over us, he Loves you,
just as we do.
May God Bless You All and Keep You safe.


David Leon McLaughlin Jr.

David's Memorial Website




In Loving Memory of Jakob Andrew Wachtel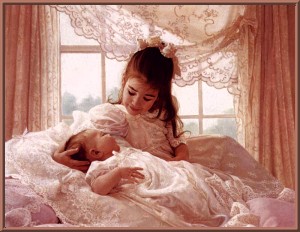 February 27, 2000
Born still

Survived by his parents Andrea and Jake
Sisters France & Amber
GrandMother Linda




We Love and Miss Our Angel

Little Angels
When God calls little children to dwell with Him above.
We mortals sometimes question the wisdom of His love.
For no heartache compares with the death of one small child.
Who does so much to make our world seem wonderful and mild.
Perhaps God tires of calling the aged to His fold.
So, He picks a rosebud before it can grow old.
God knows how much we need them, and so He takes but few.
To make the land of Heaven more beautiful to view.
Believing this is difficult still somehow we must try.
The saddest word mankind knows will always be "Good-bye"
So when a little child departs, we who are left behind
Must realize God loves children, Angels are hard to find.

Author
unknown to me
Jakob Andrew Wachtel

Jakob's Memorial Website






In Loving Memory of Christopher "Jason" Simmons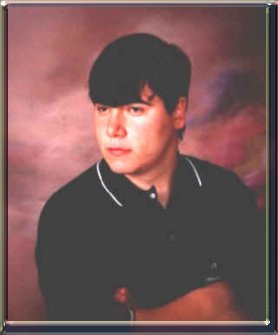 March 17, 1981 - February 19, 2001

Forever the son of Ann & Jimmy Simmons
Brother of Michael and Sallie



I believe he was our gift from GOD.
He touched so many lives in his
short time here on earth
and accomplished more in his short life
than most people accomplish in a long lifetime.



Jason, although we miss you so much,
we are so happy that you're in Heaven.
No more pain, no more hospitals or surgeries.
Now you have a perfect heart, darling son,
We'll see you again we promise.
Wait for us.

Christopher "Jason" Simmons

Jason's Memorial Website






In Loving Memory of Brent Malek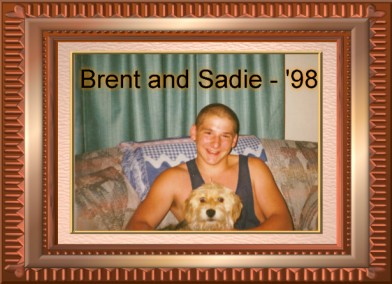 February 8, 1982 to June 29, 2000

Son of Ed and Sandy
Brother of Jamie



Perhaps they are not stars,
but rather openings in heaven,
where the Love of our Lost one pours through
and shines down upon us to let us know they are happy!

~author unknown~



Only the Best

A heart of gold stopped beating,
two shining eyes at rest,
God broke our hearts to prove,
He only takes the best.

God knows you had to leave us,
but you did not go alone,
for part of us went with you,

To some you are forgotten,
to others just part of the past,
but to us who loved and lost you,
the memory will always last.

~Author Unknown~

Brent Malek

Brent's Memorial Website






In Loving Memory of Jeremy Patrick Landeck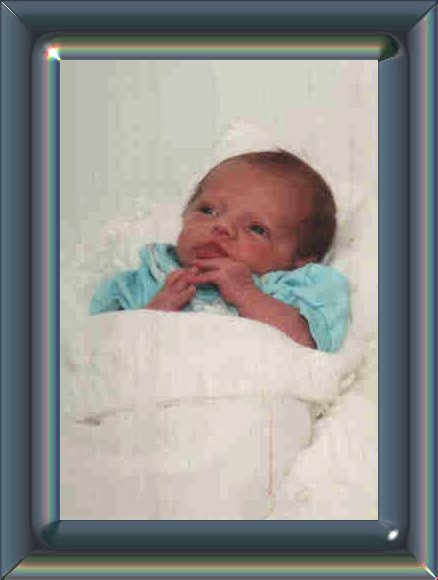 May 27, 2000- July 22, 2000

Murdered at 8 weeks old by his father

Mom: Heidi
Siblings: Daniel and Lexi

~ A moment in our arms, forever in our hearts!~



The Cord

We are connected, my child and I,
By an invisible cord not seen by the eye.
It's not like the cord that connects us at birth,
This cord can't be seen by any on Earth.

This cord does it's work right from the start,
It binds us together attached to my heart.
I know that it's there, though no-one can see
The invisible cord from my child to me.

The strength of this cord is hard to describe,
It can't be destroyed, it can't be denied.
It's stronger than any cord man could create,
It withstands any test, can hold any weight.

And though you are gone and you're not here with me,
The cord is still there but no-one can see.
It pulls at my heart, I am bruised, I am sore,
But this cord is my lifeline as never before.

I'm thankful that God connects us this way,
A mother and child, death can't take away

Author Unknown to Me

Jeremy Patrick Landeck

Jeremy's Memorial Website






In Loving Memory of Michelle Lynn Tassara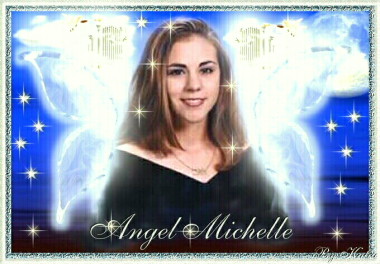 October 12, 1982 - November 19, 1999

Automobile Accident

Loving parents Elaine & Mike
Sister to Mellissa, Michael and Matthew
Grandparents Leonard and Winnie Boe
Grandparents Johnny and Kathleen Tassara



When God sends forth a tiny soul
To learn the ways of earth
A parent's love is waiting here
We call this wonder BIRTH

When God calls home this soul
And stills a fleeting breath
A Father's love is waiting there
This too is BIRTH not DEATH.

Michelle Lynn Tassara

Michelle's Memorial Website

In Loving Memory of Zachary Carl Gifford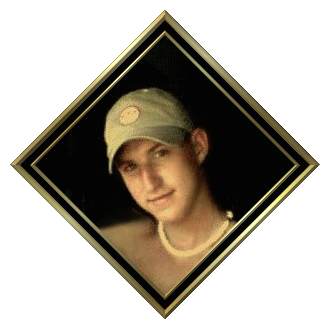 July 30, 1982 - August 17, 2000

Killed by a drinking reckless driver


Survived by his parents Jeff and Lynda Gifford
Sisters Raylene, Darla and LaDonna
Brothers Erik, Josiah and Michael
Grandparents Naomie Gifford and Lorene Duchsherer



Zach was proceeded in death by his sister Deborah in 1991




DO NOT stand on my grave and weep
I am not there, I do not sleep.
I am a thousand winds that blow;
I am the diamond glints in snow.
I am the sunlight on ripened grain;
I am the gentle autumn's rain.



When you awaken in the morning's hush;
I am the swift uplifting rush;
Of quiet birds in circling flight;
I am the soft star that shines at night.



Do not stand at my grave and cry;
I am not there; I did not die.



(Author unknown)


Zachary Gifford

Zach's Memorial Website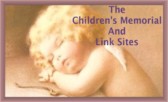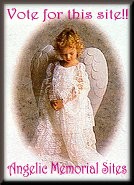 Jason's Friends In Heaven
..........SCROLL DOWN TO PICK A PAGE.......... Page 13